¡@
Master System to MarkIII Converter
High quality product.
Play Master System Game on Japan MarkIII console
FM music support (Need game with FM support)
Play over 95% Master System game
PCB fit to original MarkIII cart case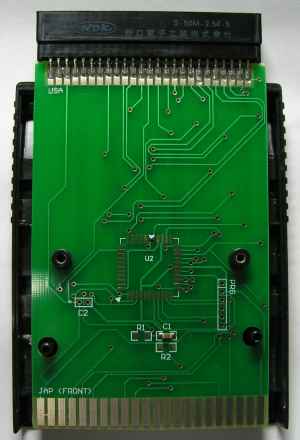 PCB fit on original cart case
Converter with Master System game on MarkIII console
*** Attention : It only can play over 95% games on MarkIII console
*** Some games can't play, not because of converter problem. It is because SMS and MarkIII signal different.
*** If you want to play 100%, then you need SMS Pro. Because SMS Pro is suitable for both SMS and MarkIII.
*** Take care, some sms/markIII can't run cheat code function well. But game will run well for sure.